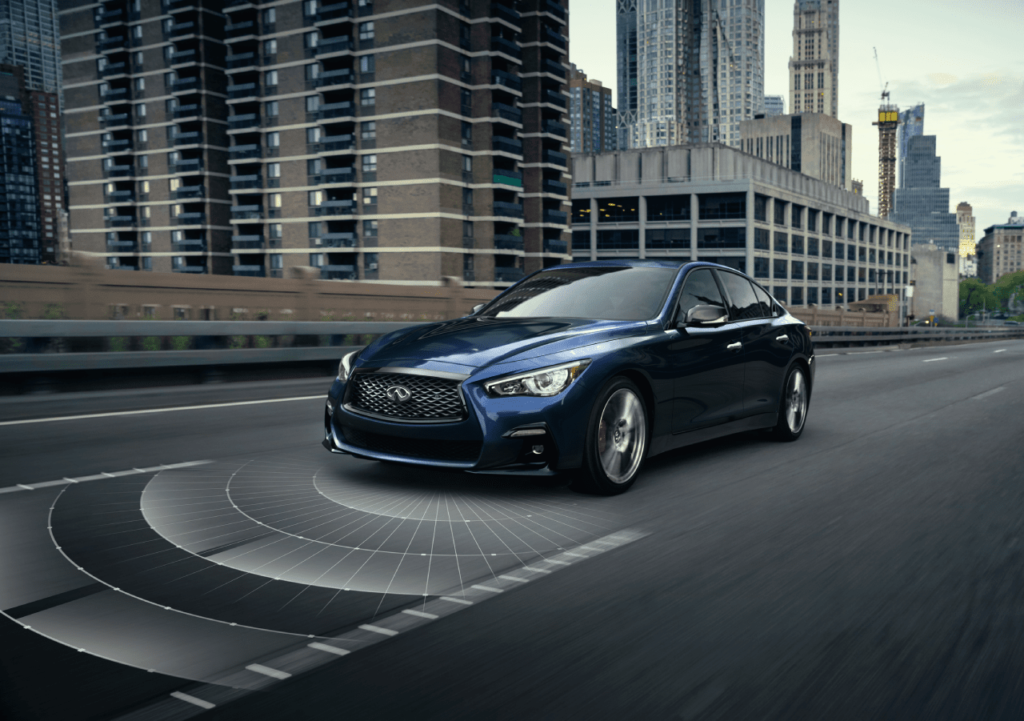 You may have found the perfect vehicle for your lifestyle, but what if you could sweeten the deal? Your brand-new INFINITI Q50 has much to offer drivers, but why not make it your own? Let's take a look at some amazing INFINITI Q50 colors that can take your vehicle's customization to the next level!
Exterior Color Options
Purchasing a new 2022 INFINITI Q50 sedan gives buyers the choice between eight different exterior paint colors. The sophisticated shape of the INFINITI Q50's body can be dressed in as bright a color that you desire.
The INFINITI Q50 also offers subtler colors such as Slate Gray, Graphite Shadow, or Midnight Black for those looking for a milder look.
The Obsidian Black, Pure White, and Majestic White colors accentuate the sculpted lines of the body, providing a more refined appearance for those in the market for a sharper presence on the road.
However, if you so choose, the brighter Grand Blue and Dynamic Sunstone Red colors offer drivers the chance to really make a statement. The deep Grand Blue offers a cool sophistication while the Dynamic Sunstone Red provides a hot-rod type look.
INFINITI Q50 Interior Colors
On the inside of the cabin, the 2022 INFINITI gives drivers the choice between seven different interior color combinations. The leather-appointed seating along with the wood or metallic trim can make any rider feel like royalty.
With the four different colors of leather and three different trim colors, you will no doubt find the vehicle interior you've been looking for!
Words can only do so much to describe the colors offered by the 2022 INFINITI Q50, you'll have to stop by Kearny Mesa INFINITI to see them for yourself! Make your way down today to check out the amazing vehicles available now.